Your food manufacturing needs made easy
Are you looking to launch a new food product? Or perhaps you've outgrown your current manufacturing facility. We're here to help you.
No matter what stage you've reached with your idea, your recipe or your product development, Madhouse Bakehouse will transform your food concept into a tasty reality. We can work with and scale your existing recipe or create one from scratch. Your product will be manufactured in our SQF and HACCP certified production facility to exacting standards of food safety and quality.
From ground level to sky high
Aside from cafes, restaurants and retailers here on the ground, multiple airline catering companies turn to Madhouse Bakehouse to develop and supply baked sweet food solutions for their in-flight catering needs. Our obsession with innovation, quality and food safety standards is behind our market leading position.
Sydney food contract manufacturers you can trust
We are family-owned and operated food manufacturing experts who specialise in the baking industry. We have many years of experience in working with customers to develop recipes and create exciting new food products.
Here's why choosing Madhouse Bakehouse would be a smart move for you:
HACCP certified production facility
Confidentiality (your recipe always remains yours)
Experienced R&D chefs
Highly skilled team of pastry chefs
Food manufacturing
Allergen controls
Shelf life/quality testing
Packaging sourcing
Flow wrapping
Dispatch facilities
Full traceability
Steps in the Madhouse Bakehouse contract food manufacturing process
Our contract manufacturing clients appreciate our streamlined, efficient process that keeps them informed every step of the way.
Initial consultation
Recipe development
Packaging requirements, branding, design and weights
Further meetings and samples to approve products
Product shelf and quality testing (ambient, refrigerated or freezer)
Recipe scaling (from small batch to larger production quantities)
Final approval/amendments based on the large batch test result
Batch production
Stock packaged
Shipping of entire batch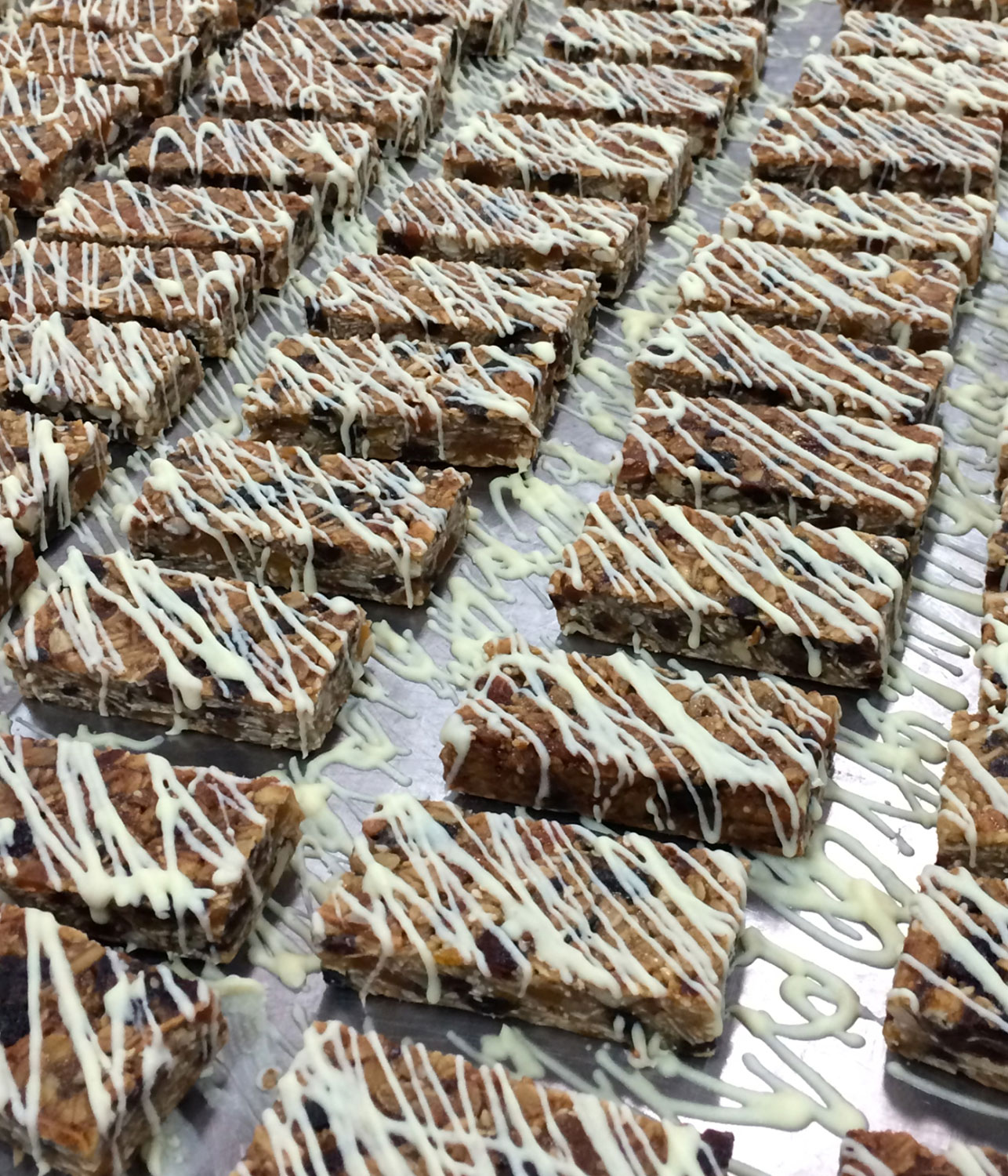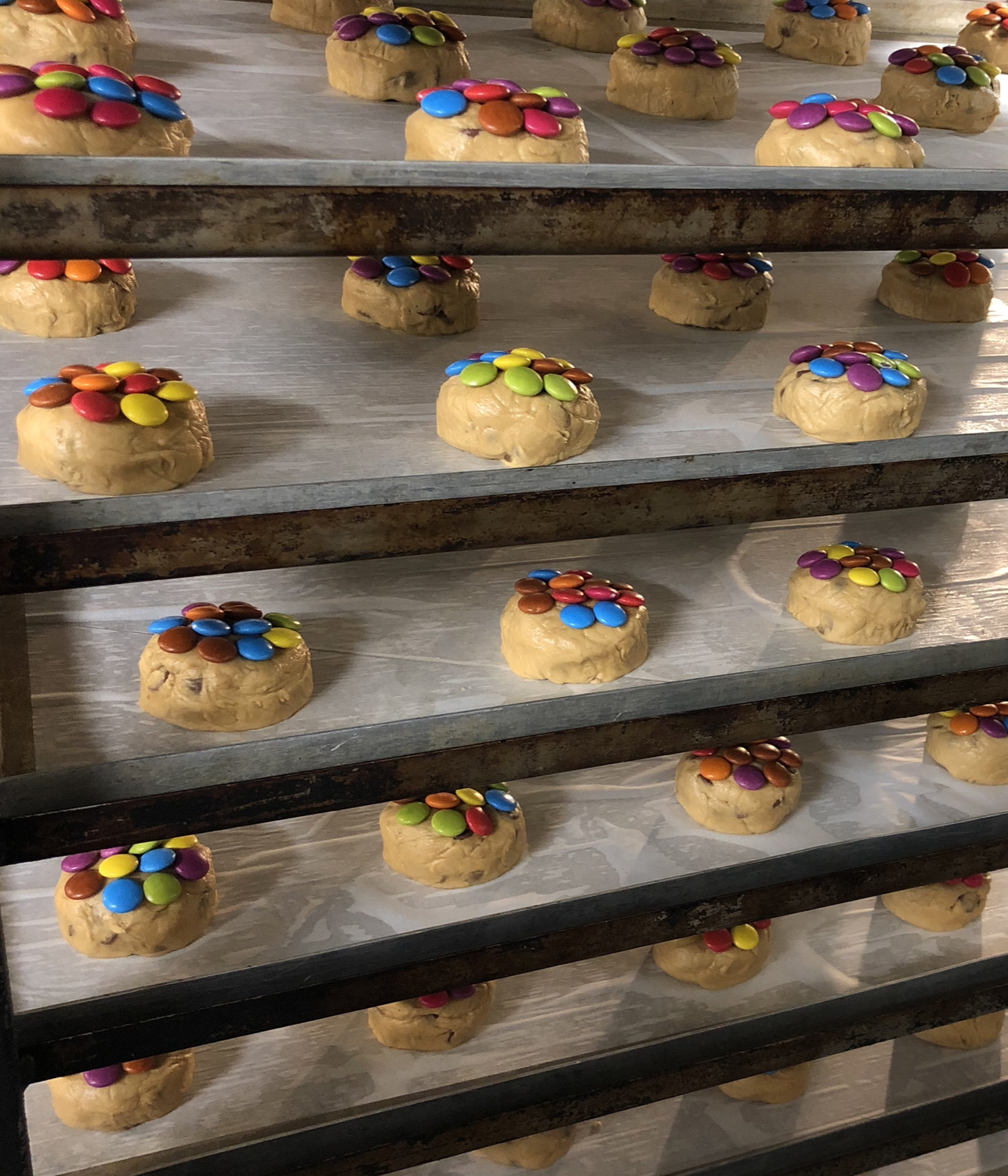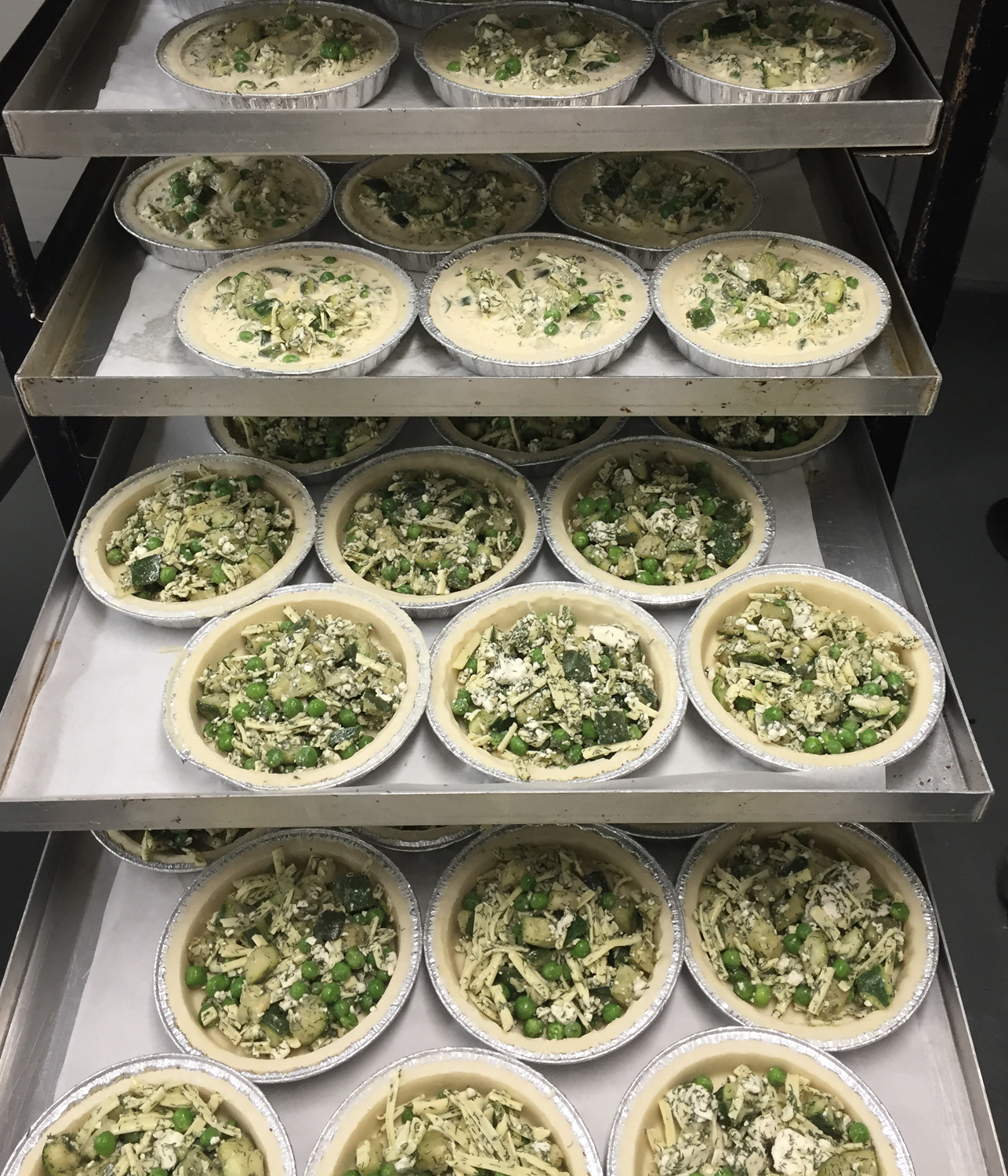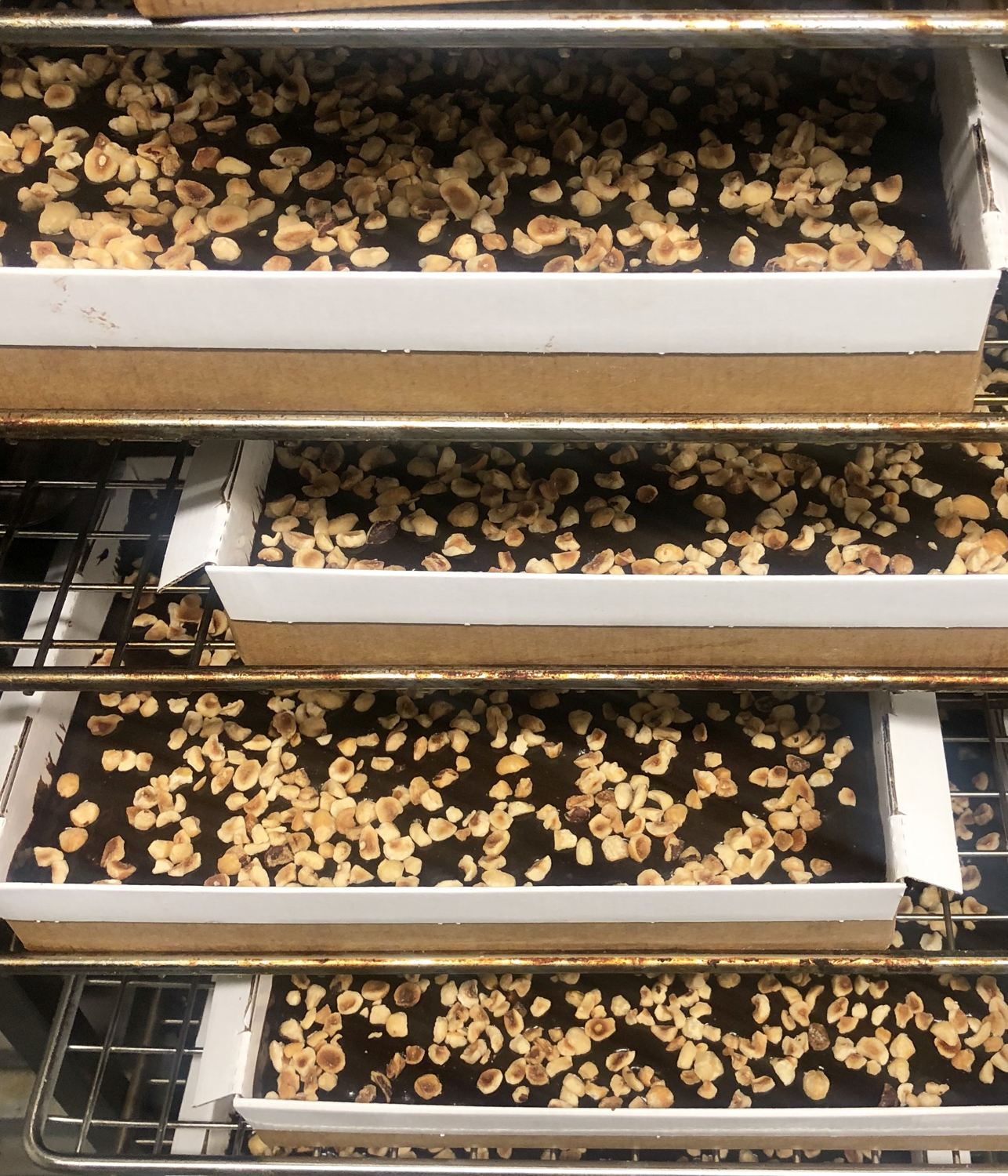 When it comes to contract manufacturing sweet or savoury baked goods or raw health foods, we offer a wide array of possibilities. You can achieve the perfect brownie, slice, tart, cake, pudding, cookie, breakfast goodies or seasonal treat, all under your own trading name.
To find out more about our contract food manufacturing services or to arrange a meeting to discuss your particular blending and packing needs, please use our contact form or call us on 02 8338 8800.